250KVA MARINE DIESEL GENERATORS WERE SENT TO SINGAPORE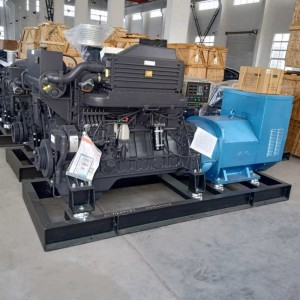 China's diesel generator set has a good market in the international market, especially in Southeast Asia and other regions. This
time,we are cooperating with a Singapore diesel generator set supplier.
They want to buy a batch of marine diesel generator sets, and have made relevant requirements on weight and power. After a
series of discussions, we finally reached a deal. Our company has strict requirements for the production of marine diesel generator
sets. All steps have undergone a series of strict examination, which is also the key for us to gain the trust of customers. Finally, I
hope more customers can come to inquire, and we will give you the best power solutions.