THE CHARACTERISTICS OF SILENT DIESEL GENERATOR SETS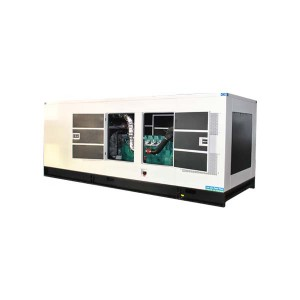 In view of the recent customer demand for silent diesel generator sets, today we will mainly introduce the characteristics of silent diesel generator sets.
Quiet diesel generator set is elaborately designed by introducing foreign low noise generator and engine
technology. The design concept is advancedand the variety is complete. In addition to the various
functions of a series of diesel generator sets, the product also has the following characteristics: low noise,
compact overall structure and small occupied space; The box body is all of a detachable structure. The
box body is formed by splicing steel plates. The surface of the box body is coated with high-performance
antirust paint and has noise reduction and rainproof functions.The structure design of the box body is
reasonable, the inside of the box body is provided with a large-capacity oil tank, and the left and right sides
are simultaneously provided with two access doors so as to facilitate the maintenance of the generator; At
the same time, an observation window and a unitemergency shutdown failure button are opened on the
box body, so as to observe the operation of the unit and stop the unit at the fastest speed in case of an
emergency to prevent the unit from being damaged. Diesel generator set with static sound box is widely
used for its low noise. Especially hospitals, hotels, high-end living areas, large shopping malls and other
places with strict environmental noise requirements are indispensable emergency equipment. For high-
power units, due to their large noise, only a large amount of noise reduction can make the noise of the
units meet the current environmental protection requirements. The silent generator set can be placed
indoors or directly outdoors.