WEICHAI BAUDUIN HAS AN EXHIBITION IN THE MIDDLE EAST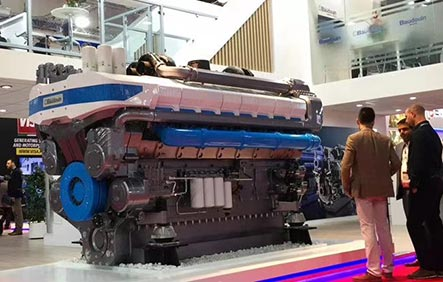 Weichai is one of the earliest enterprises to develop and produce generating sets in China, and has a production history of more than 70 years. Weichai power generation equipment co., ltd. is a national designated manufacturer of small and medium-sized generating units, and is the vice chairman unit of the internal combustion power generation equipment branch of China electrical equipment industry association. The company's technology, strict management system and sound service network continue to provide users with a full range of safe, efficient and complete power solutions!
The power range of weichai generator set is 10 ~ 8700kW, which is equipped with the engine independently developed and produced by weichai group, and the generator and controller of well-known brands.